Paquete de baterías de iones de litio de 72V 20Ah
El paquete de batería de ion de litio de 72V 20Ah es del tipo de batería de ion de litio en 20S. Este paquete de baterías de ion de litio de 72V 20Ah se ensambla con una batería 18650 2600mAh bajo un alto rendimiento. Probamos todos los paquetes de baterías de iones de litio de 72V 20 Ah antes de la entrega para asegurarnos de que funcionen bien cuando los reciba.
Model

72V 20Ah Lithium Ion Battery Pack

Size


Customised

Weight

≤11Kg

Nominal capacity

20Ah

Nominal voltage


72V

Internal resistance:

≤15mΩ

Energy density

≥180Wh/kg 0.2CDC

Volumetric energy density

≥360WH/L 0.2CDC

Discharge cut-off voltage

55V

Charge voltage

84V

Standard charging

0.2C constant current charge to 84V, then constant

voltage 84V charge till charge current decline to≤0.05C

Standard discharging

0.2C CC discharge to 55V.

Max.continual charge current

5A

Continual discharge current

1C

Max. Charge/discharge pulse current

3C

Operating temperature

Charging: 10~45℃
Discharging:-20~55℃

Storage temperature

Less than 1 year: 0~25℃

Less than 3 months: -10~45℃

High temperature performance

0.5C capacity higher than 98% of nominal capacity at 55℃

Low temperature performance

0.2C capacity higher than 70% of nominal capacity at -20℃

Standard charge/discharge cycle life

Cycle life of standard charge/discharge capacity

after 2500 cycles greater than 60% of initial capacity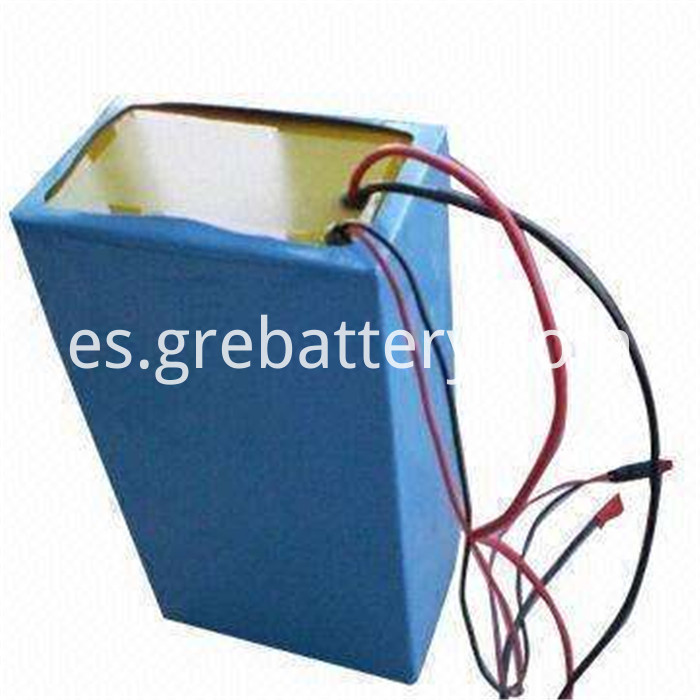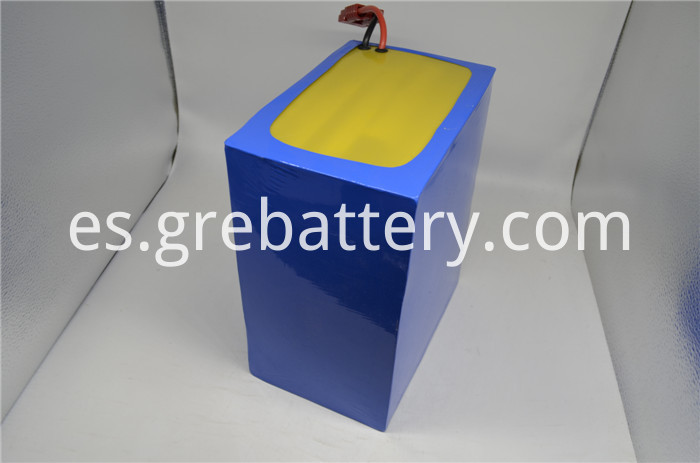 ¿Por qué Grenergy?
Ofrezca soluciones de energía integradas, ahorre tiempo de diseño y costo para el cliente
- Diseño de paquete / diseño de estuche externo / diseño BMS
Estricto sistema de control de calidad, mejorar la competitividad del cliente
- Prueba 100% PCM por IQC
- Prueba de capacidad 100% por OQC
Entrega a tiempo y excelente servicio
- Entrega rápida en 10 días si stock
- 8 horas de respuesta y 48 horas de solución
Equipo de I + D con experiencia, sea el consultor de soluciones de potencia profesional del cliente
- Centro completo de prueba de la batería (prueba de seguridad y confiable)
- Potente capacidad de ODM para desarrollar según las demandas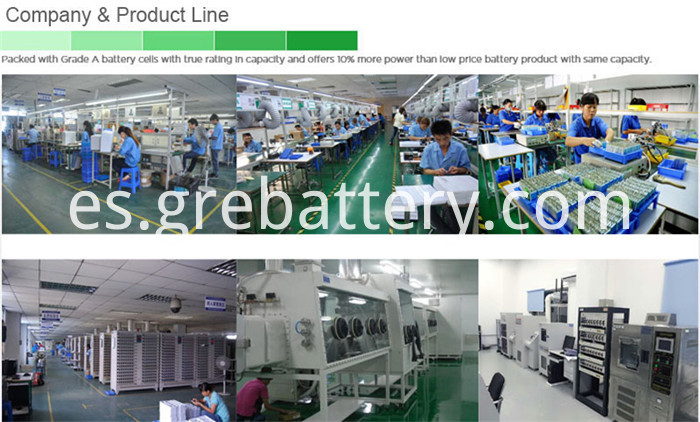 Grupos de Producto : Batería bicicleta eléctrica